I wish I could enter this giveaway.  I feel like I say that all the time, but these ladies come up with the most amazing stuff to giveaway.  It just shocks/humbles/excites me how generous they are.
Alright…on to the giveaway:
Mary at Little Bit of Class Little Bit of Sass is giving away some beautiful things today.  
First of all, I want to say that she found an amazing Etsy shop.  I do love Etsy, but it can be overwhelming because there is just SO much stuff available.  
You get 2 of these amazing vases in a color of your choice from The Distressing Girl.  Aren't these gorgeous?  I am really tempted to buy some myself!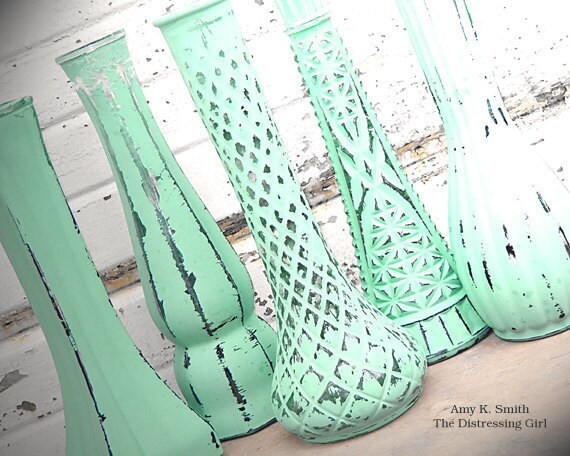 Mary is also going to give away some nail polish and lip gloss as well.  Who doesn't love having a pretty color on your nails and gloss on your lips?
Good luck!
a Rafflecopter giveaway